Affordable Teeth Whitening
There are so many different reasons your teeth could be discolored, so when trying to get your ideal level of white, it pays to know why they are discolored to begin with!
Tooth Discoloration is generally caused by three types of stains:
Age-Related Teeth Stains: Age-related teeth stains combine the results of both intrinsic and extrinsic tooth discoloration. Because the core tissue of your teeth, the dentin, naturally yellows over time, teeth discolor with age. As we age, the enamel that covers the tooth becomes thinner, allowing the dentin to show through.
Intrinsic Teeth Stains: An intrinsic tooth stain is staining below the surface of the tooth. It occurs when stain-causing particles work through the exterior of the tooth and accumulate within the tooth enamel. Excessive fluoride use and  also have been associated with intrinsic, especially in children. Other things like poor dental hygiene, trauma/disease or certain medical treatments can also lead to stained teeth.
Extrinsic Teeth Stains: An extrinsic tooth stain is staining on the surface of the tooth. It occurs when stain particles, such as pigmented residue from food or drink, build-up in the film of protein that covers the tooth enamel. It is best to try to avoid items such as coffee, tea, dark sodas, and red wine. Both chewing tobacco and smoking can lead to tooth discoloration.
So now that you know why your teeth are discolored, you can begin to find a solution that works best for you. Here are five ways to achieve a whiter smile: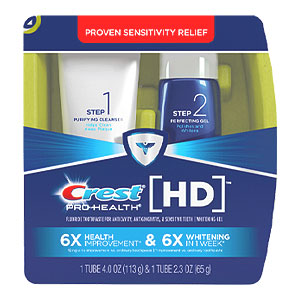 1. Proper and regular dental cleanings and brushing the teeth with whitening toothpaste.
The ADA recommends brushing your teeth twice a day for two minutes each time. Doing this on a regular basis with whitening tooth paste will lead to a brighter smile over time by ridding your teeth of extrinsic stains. Crest HD is a great toothpaste and whitening gel combo for brushing your teeth on a regular basis.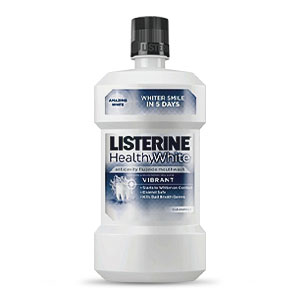 2. Use whitening mouthwash after brushing.
You should try to use whitening mouth wash once or twice a day before you brush your teeth. Make sure to swish the mouthwash for a minute each time. Just by doing this, you should see results within three months. This also helps remove pesky extrinsic stains caused by tobacco, food, or drink. Listerine Healthy White is a great mouthwash to fight discoloration and as a bonus it helps fight cavities.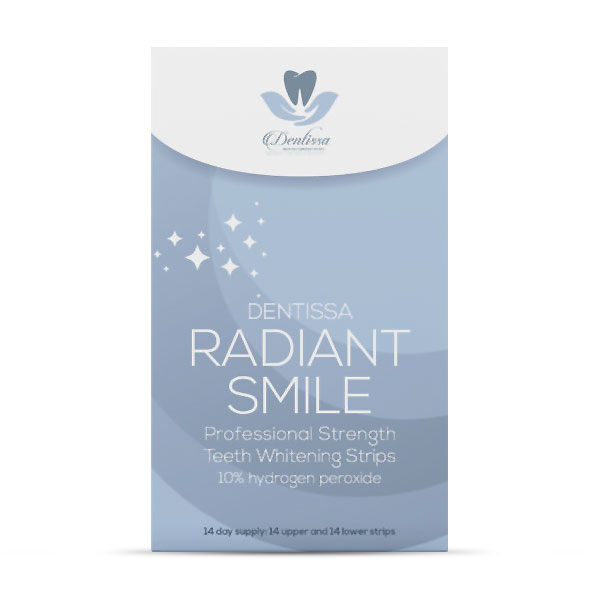 3. White Strips
With the use of whitening strips you can easily remove up to 14 years of stains by using the strips for just 30 minutes a day. You can see results in just days and full results in 20 days. Whitening strips are a great way to remove intrinsic stains. Dentissa Radiant Smile whitening strips are a great value to achieve better results for both upper and lower teeth.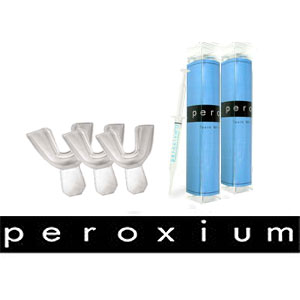 4. Take home gel
Take home gel is a quick way of whitening teeth in just three days. It's as simple as placing the gel in a mouth tray and letting it sit on the teeth for 30 minutes a day for 10 to 14 days. Peroxium provides great value by providing the gel and individual mount trays.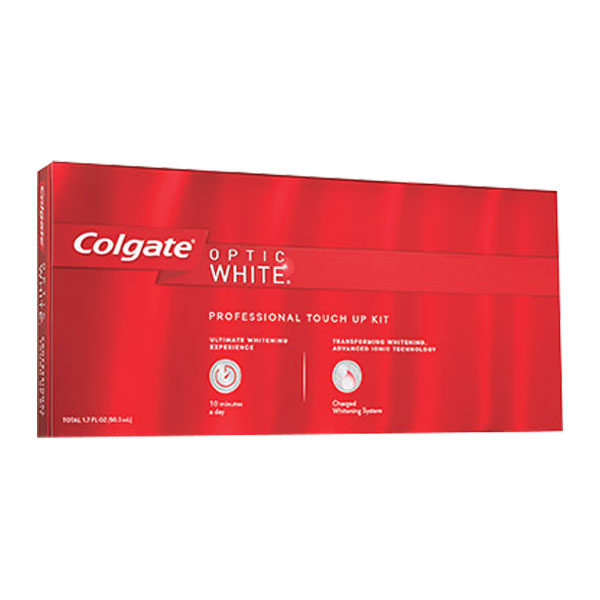 5. Touch Up or a Whitening Pen
Whitening pens should be used after consuming something that stains the teeth and help the overall upkeep of white teeth. Iveri's whitening pen is compact enough to fit in your purse or pocket for on the go touch-ups.
Touch up kits is an at home kit that helps prolong the results of any whitening treatment, and prevents minor discoloration from becoming full-blown unsightly stains. Colgate offers a variety of take home kits that could help maintain a whiter smile.
If products don't float your boat, you can always try these natural ways at home.
Brush with baking soda.
Use hydrogen peroxide.
Use apple cider vinegar.
Eat fruits and vegetables.
Prevent tooth stains before they happen.
*Always use precaution when trying to whiten your teeth at home and consult with your dentist before using chemicals. You may face sensitive gums and teeth, burning your gums, and harming your enamel.
You can check out our online store for all your dental needs! They have a variety of teeth whitening kits that you can use right in the comforts of your home at affordable prices!