Free Event Open to Patients and Professionals
Dr. Knowlton will be speaking at the Functional Oral and Airway Health Summit (Sep 18-25), along with a number of other experts in the field of dentistry and oral care. Want to get access to this fantastic content for FREE? Register before September 18th!
Use the button below to get access and 3 e-books at no cost to you – registration is fast and free before September 18th (only an email is required!!). The event runs from September 18th through the 25th – Dr Knowlton will be speaking on Saturday, September 23 2017. You can watch all the talks – 5 new talks each day, for a total of 34 talks, will be emailed to you each day of the event.
PATIENTS / CLINICIANS REGISTER HERE
Knowledge you Need
What do diabetes, heart disease, ADHD, snoring, Alzheimer's, braces, rheumatoid arthritis and obesity all have in common? The surprising answer is – your mouth and airway!
For a limited time, you now have the chance to learn – from some of the top experts in the field of oral and airway health – about the latest discoveries for treating all of the above conditions – and much more that can impact your total body health. You won't read about these breakthroughs unless you read the medical journals where many of these speakers have published their findings.
You can watch and listen for FREE to over 30 experts who are participating in the Functional Oral and Airway Health Summit.
If you register now – and it's FREE – you can listen to 4 bonus interviews before the Summit officially opens. You will also get 3 free gifts, just for registering!
3 Registration E-book Freebies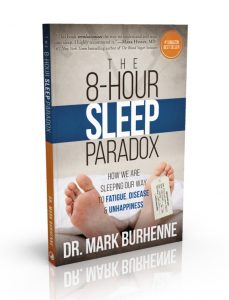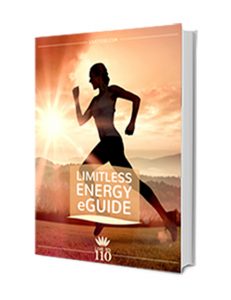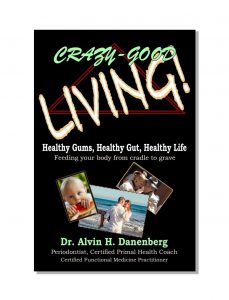 REGISTER TODAY
Brilliant and Amazing Talks by Experts
Whether you are a Patient or a Clinician, you are invited to this Summit to learn more about oral health and how it impacts overall health. Your oral and airway health are directly tied to your total body health. This is ESPECIALLY IMPORTANT IF YOU HAVE CHILDREN or are suffering with a chronic illness!
This is information you have NOT heard before, because many of these speakers have never been on a summit. In fact, they normally charge high fees to speak – but, at the Functional Oral and Airway Health Summit, you can watch and listen to them for FREE.
The unique series on oral and airway health features these speakers:
Susan Blum, MD, MPH – Heal Your Rheumatoid Arthritis by Healing Your Gums
Richard Knowlton, DMD – What You Can Learn About Dental Safety in Sports from an Olympic Dentist
Dawson Church, PhD – The Roots of Dental Anxiety – Addressing Childhood Trauma using EFT-Tapping
James Maskell – The Future of Health Care – Why You Need A Health Care Team
Kathie Madonna Swift, MS, RDN, LDN, FAND, EBQ – Food As Medicine
Will & Susan Revak – The Path To Optimal Oral Health
Chip Whitney, MD – Why A Family Practice Doctor Sends His Heart Patients to a Dentist
Reid Winick, DDS – Sustainable Dentistry
Shirley Gutkowski, RDH, BSDH – Expert Tips for Finding the Right Dentist for You and Your Family
Eric Zaremski, DDS – Using Ozone For Sterilization in Dentistry and Medicine: Eliminating toxic substances from oral health care through the use of minimally invasive dentistry
Mark Burhenne, DDS – The 8-HourSleep Paradox – Why You Probably Have Undiagnosed Sleep Apnea
Amy Doneen, DNP, ARNP – Can Your Dentist Predict Your First Heart Attack?
William M. Hang, DDS, MSD – Straight Teeth – Crooked Face Building A Foundation So Braces Can Do Their Job
Gerry Curatola, DDS – Exploring the Many Facets of The Mouth – Body Connection
Angela Tenholder, DMD, FAACP, DABCDSM – The ALF Appliance – New Frontiers for Helping ADHD, Tourette's and Correcting Cranial Abnormalities
Alison Hazelbaker, PhD, IBCLC, FILCA, CST, RCST – How Breastfeeding Can Prevent Your Child from Needing Braces or Developing Breathing Problems
Michael Gelb, DDS, MS – Do You Have an Undiagnosed Breathing Disorder That Could Be Killing You?
Patrick McKeown, BA, MA – Why HOW You Breathe Can Change Your Life
Darick Nordstrom, DDS – The ALF Appliance, How It Works and What It Can Do
Angie Stone, RDH, BS – Dying From Dirty Teeth- The Dental Care Crisis in Nursing Homes
Brad Yates – Overcome Your Dental Anxiety with Specific EFT-Tapping Techniques
Dr Steven Lin – The Dental Diet – An Historical Perspective of Eating for Health
Alison Hazelbaker, PhD, MS – Tongue-Tie – Misunderstood and Often Misdiagnosed
Alvin Danenberg, DDS – Eating For a Healthy Oral and Gut Microbiome
Joy Moeller, BS, RDH – Myofunctional Therapy – What It Is and Why You Might Need It
Howard Hindin, DDS – Whole Body Perspectives: Acupuncture, TMD, Sleep, Nutrition, and the Nervous System
Wendy Myers, FDN-P, CHHC – Safely Removing Heavy Metal Toxicity From Your Body
Nadine Artemis – Tooth Metabolism and Your Endocrine System
V. Kim Kutsch, DMD – How Dental Caries Has Changed – And Why Cavities Are Still An Epidemic
Robert Maurer, PhD – How To Do the Things We Know We Should Do To Be Healthy
Shirley Gutkowski, RDH, BSDH – The Diabetes Epidemic and Oral Health
Debbie Zafiropoulos, RDH – The Importance of Early Screening – What Should an Oral Exam Really Include?
Chris Carruthers, PhD, MSc – Optimizing Your Sleep for Optimal Health
If you go to dental conferences you will recognize these names as some of the TOP lecturers in the world. Normally it would cost you $$ to attend a conference where you might only hear 2 or 3 of them. But NOW, you can watch and listen for FREE to a total of over 30 experts, including those listed above, who are all participating in the Functional Oral and Airway Health Summit.
REGISTER FREE HERE
If you register now, you can listen to 4 bonus interviews before the Summit officially opens. You have nothing to lose and everything to gain.
The Latest Research
See the complete lineup of experts discussing the latest research in oral and airway health and its connection to:
Diabetes
heart disease
ADHD
breastfeeding
sleep apnea
craniofacial development
myofunctional therapy
rheumatoid arthritis
Alzheimer's
the oral-gut microbiome connection
autism
and the future of health care
Register now and get access to this unprecedented lecture series – you will undoubtedly learn something new that will help you either personally or professionally!
REGISTER FREE NOW
Preview of Dr Knowlton's Interview
Can't see this video? Click here for the Preview of Dr. Knowlton's Talk and Interview directly on Vimeo.