Richard Knowlton, DMD, MAGD, FADI
Sadly, in March 2020, Dr. Richard Knowlton passed away due to an adverse reaction to a cancer treatment. Dr. Knowlton's wife & children have taken over running the practice and we still operate today under his quality of standards. We miss him every day and we are proud to be able to continue treating patients with the same love and compassion that he did. We are forever grateful for his mentorship and look forward to having his legacy live on through us daily. 
My Commitment to You:
When you make the decision to come to me for your dental healthcare, you can expect to find a whole team of exceptional people who are dedicated to you and your well-being. I look forward to meeting and getting to know you while we work towards creating beautiful and healthy smiles.
Why I love Dentistry
Each and every day, I come to work excited for the unique opportunities I have as a dentist. Having the ability to make positive changes to a person's life through providing compassionate and effective dental healthcare is something I have never taken for granted, and I feel so fortunate to be where I am. Having patient relationships that are meaningful and long lasting have been such a blessing to me and my staff.
Education and Continuing Education
I received my Bachelor of Science degree in 1979 from Penn State University. Then, in 1983, I attended Temple University to complete my Doctorate of Dental Medicine. In 1991 I earned a Fellowship from the Academy of General Dentistry and in 1998 was awarded Mastership status. Further, I was also inducted into the American College of Dentists in 2013, where I joined our nation's elite 3.5% of dentists in the oldest dental honorary society. Over the years I've also earned the distinguished Life Long Learning and Service Recognition award twice, which is something I am proud to have accomplished as only one percent of dentists in the United States have achieved this honor.
Those awards symbolize my on-going commitment to delivering the highest quality dental care that I am privileged to provide to my patients.  To stay informed and continuously improve my skills I have completed more than 2,100 hours of education above my doctorate. For this reason, the Academy further awarded me the Life-Long Learning and Service Recognition Award.


Mastership/Fellowship awards represents the highest levels of achievement for members in accordance with AGD's mission to advance general dentistry and oral health through quality continuing education. Masters and Fellows must complete at minimum 500 to 1100 hours of continuing education approved by the AGD.
Professional Affiliations
I am further given more opportunities to keep current with the latest advances in my field while offering my expertise by holding active membership in the following professional affiliations:
In the Community
It is important for me to stay actively involved in and give back to my community. One way is by providing middle school, high school, and college athletes free sports mouthguards. Another way is volunteering on the board of the Academy of Sports Dentistry where I am a National Trustee and will soon assume the Presidency. Locally I am the Rheems AA Volleyball Commissioner and sponsor Movies in the Park each summer. All of these events are excellent opportunities to connect and get to know each other better.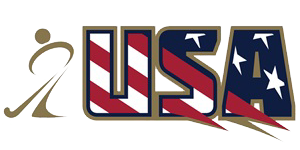 Olympic Team Dentist
Dr Knowlton was the 2016 Olympic Team Dentist for the USA Field Hockey Team. Helping them be ready to succeed on the field was integral part of his position. Giving athletes confidence in their oral protective gear lets them focus on challenges in the field.
Dr Knowlton in the news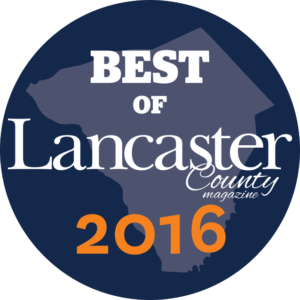 Dr Knowlton – Best of Lancaster
Recognized as a leader in his field, Dr Knowlton and his staff have recently been awarded Best of Lancaster in the Lancaster County Magazine.